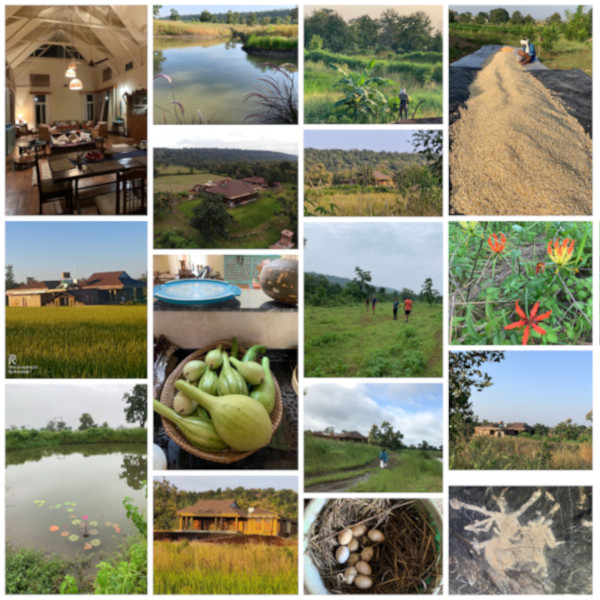 Maati Se Initiative
In the backdrop of the ancient Vindhyan range is a tiny village of just 10 houses called Kotakarar in Se-hore District , Madhyapreadesh. This village is the site of our dream initiative called Maati Se which is spread over an area of 7.5 acres. A beautifully designed farm-stay based on the principles of Slow Living, Maati Se is shaped as a Social En-terprise to reconnect with Mother Nature and the local communities in a truly sustainable way. We grow a lot of our food on our own land using organic and biodiverse farming methods. We work closely with the local communities to provide unique experiences to our guests. Guests can look forward to sampling traditional local cuisines, 'forest bathing' and nature walks, treks through cultural and natural landscapes, birding, mud bathing or just relaxing in the lap of nature at the fully equipped farm-stay itself. It is a true sanctuary for those seeking an authentic Earthen connect, away from the maddening crowds and the tyranny of constant 'busyness'.
How to book?
You may like to make booking request on the email brij[at]maatise.in or over phone +91-9958309008.
Once confirmation of accommodation at farm house is made, you will be able to make advance transfer through Google Pay /Phone Pay.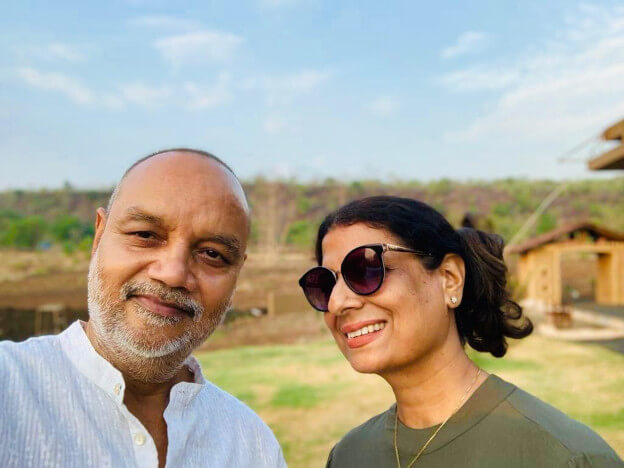 Host
The social enterprise has been conceptualised by wife-husband duo of Vandana Singh Rathore and Brij Mohan Singh Rathore. Vandana is an interior designer, an expert in traditional cuisines, a folk artist and a poetess with an un-canny knack of instilling vibrance in living spaces and conversations alike. Brij is a renowned forester, a national awardee, known nationally and world-wide for his work on Partic-ipatory Forest Management. Recently, NatWest Bank has bestowed him with the Earth Hero Lifetime Achievement Award for Conservation. Both Vandana and Brij took the bold decision to tread a different path to move away from the charm of a city life to settle down in a quiet and tiny village with sylvan surrounds and create a self-sustaining haven for real nature lovers like themselves.
Contact
Falling on the border of Bhopal and Sehore distircts , Maati Se farm is at a distance of 55 km from Bhopal Airport, 45 km from Bhopal Railway station and 180 km from Indore. You can reach here by bus or car/cab. Pick up can also be arranged both at Airport and Railway station.
Location:
Maati Se Farm, Kotakarar Village, Anwali Kheda Panchayat, Sehore District , Madhya Pradesh, Pincode 466111
Nearest Airport:
Bhopal (50 Km), Indore (180 Km)
Nearest Railway Station:
Sehore (40 Km), Bhopal (50 Km)
Email:
brij[at]maatise.in